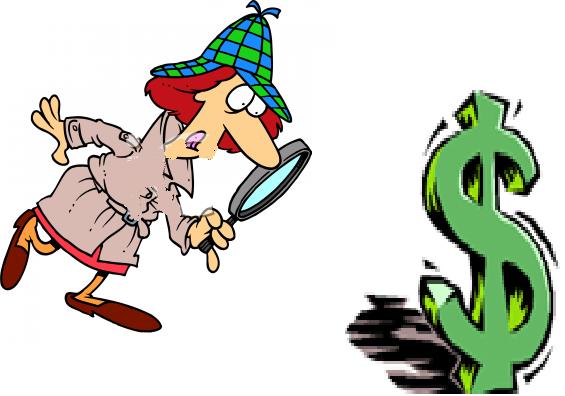 In my last post entitled "Polls, polls, and 'Pols'", I pointed out how our voting system, election system, and political system all disenfranchise the younger voter to the detriment of us all. I mention how the senior vote is targeted by Television attack ads. In this post I will delve further into those Television ads and why I believe online voting can do away with the stranglehold that the 30 Second TV spot has on our country.
"We must get money out of politics". How often do we hear this plea lately? The concept that money has corrupted our political and governing system is being talked about all the time these days. To a great degree that is what both Occupy Wall Street and the Tea Party have been about. The first step to getting money out of politics is to focus on where the money is going. Follow the money.
Many of us remember the Watergate era and the concept of "Follow the Money". In that case, it involved understanding the bigger story around the Watergate break-in by "following the money" from where it was found -in the possession of the Watergate burglars-BACKWARD to where it came from-Richard Nixon.
Understanding how money really controls politics requires us to follow the money-FORWARD-from where it comes from to what it is spent on.
The path of money in politics is no mystery. Everyone knows how special interest money influences politics: By donating that money to the campaigns of elected officials. Everybody also knows what that money is primarily spent ON by those campaigns: Television advertising. The journey is a simple one. We all agree on this.
Political election campaigns are huge cash cows for media interests, which is one of the reasons why it is so difficult to get any traction for discussions that focus on reforming the dynamic of money in politics.
Instead of calling for constitutional amendments that would arbitrarily somehow remove money from politics, how about implementing changes in our voting system that remove the incentive for pouring so much money into our election campaigns?
If all the money goes to TV ads, let's lessen the impact of those ads on our elections. Of course the next question is: how?

Enter Online Voting.
In order to understand why online voting would be so effective in diminishing the power of the TV attack ad, one has to go back to the manipulation of the senior voter in this country.
TV attack ads are far more effective in influencing the opinions of the senior voter than the younger one. Studies on the effect of TV ads bear this out. There are several reasons for this.
First, TV attack ads manipulate the fears of voters rather than appear to their hopes. Appealing to Fear is always much more effective with seniors than with the young.
Secondly, with all the recent changes in how people get their news and entertainment young people are now less and lees likely to even watch TV attack ads. They go online for their news and click on what they choose, or they TIVO their TV and fast forward past advertising. Seniors are much more likely to watch TV in it's traditional format, held hostage to the 60 second ads that appear during their programming.
Perhaps the single best evidence of the fact that TV ads are only really effective with seniors is the time slots when they predominantly run. They run not in primetime when younger working voters watch, but morning and daytime when retired seniors watch.
So if young people would vote in numbers as large as seniors the effect of TV ads on our elections would be lessened? Yes.
But young people DON'T vote in numbers any where near as large as seniors. They never have. All the Get Out The Vote efforts in the world have not significantly changed that fact. They never will.
I believe only ONE THING can change the pattern of increasing dollars devoted to TV ads targeting senior voters and poisoning our democracy.
That thing, of course, is online voting.
What stands in the way? The status quo and all who fight for it including the interests that benefit from it, those who participate in it, and the many who are afraid of change.