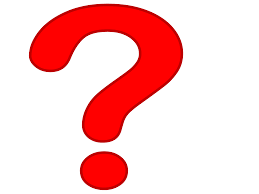 Perhaps the most common title of an article about online voting is "Why can't we vote online?", a seemingly rationale question.
Indeed, it is a very important question. Unfortunately, most of such treatment then goes on to quote opponents of digital voting, who claim that there are technical barriers to secure, reliable online voting for U.S. elections.
Indeed, there have been and will continue to be barriers to widespread adoption of online voting in America. No, NONE of those barriers are technical. None.
My previous post, "Why can't we vote online?: It's not political" mentions that, second to claims of technical barriers, a growing misconception about our slow adoption of digital voting is that it is politically motivated.
Second to claims of technical barriers. False claims of security deficiencies by academic naysayers, along with an election administration and integrity culture that supports naysayers, will always be the paramount reason for resistance to modernization.
Luckily, time is not on the side of the naysayers. Gradually, we ARE adopting online voting, a recent example being the online vote in Utah in March of 2016. There are several providers who offer election services that include secure, cutting edge online systems, along with a track record of using them for real elections. These include high profile election systems companies like "Smartmatic", "Everyone Counts", and "Scytl". Numerous municipalities and even countries around the world utilize online voting today. There has never been an online election, conducted by any of these companies, which has been technically compromised.
The question "Why can't WE vote online?" will soon be a relic of the past.  The question "If others can vote online, why can't I?" will soon be the norm.
Perhaps, very soon, the only question asked will be "Was there really ever a time we all couldn't vote online?".